Worship is an integral part of our daily school life at Staining. Through daily worship and the curriculum, we develop the Christian Values of: Justice, Endurance, Creation, Hope, Service, Compassion, Reverence, Humility, Friendship and Forgiveness. Coming together for daily collective worship gives us the opportunity to meet as a school family to explore the Christian faith and the teachings of Jesus.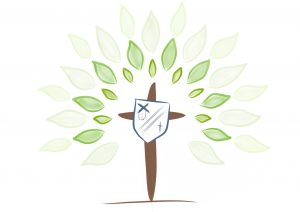 Worship Timetable
| | |
| --- | --- |
| Monday | Whole School Celebration |
| Tuesday | Whole School Launch |
| Wednesday | Whole School Theme |
| Thursday | In-Class Worship |
| Friday | Key Stage Feedback |
Rev. Peter
Reverend Peter leads Worship in School twice half-termly.
He also comes and does some P4C with our children in Upper KS2.
Mission (Visitor)
"How beautiful are the feet of those who bring good news" – Isaiah 52:7
Ethos Group
Remembrance Launch
Ethos Group lead worship for the whole school.
5/11/2019
Remembrance Day 2019
Year 6 visit Staining's War Memorial with Reverend Peter from our parish of St. Luke's.
In line with the 1988 Education Reform Act, which states that Collective Worship should be 'wholly or mainly of a broadly Christian character', and as a Church of England School, Collective Worship is normally based on the teachings of Christ and traditions of the Christian Church.
While the majority of acts of worship in our school are Christian, we also hold assemblies that reflect other religious traditions that are represented in the school and the wider community.