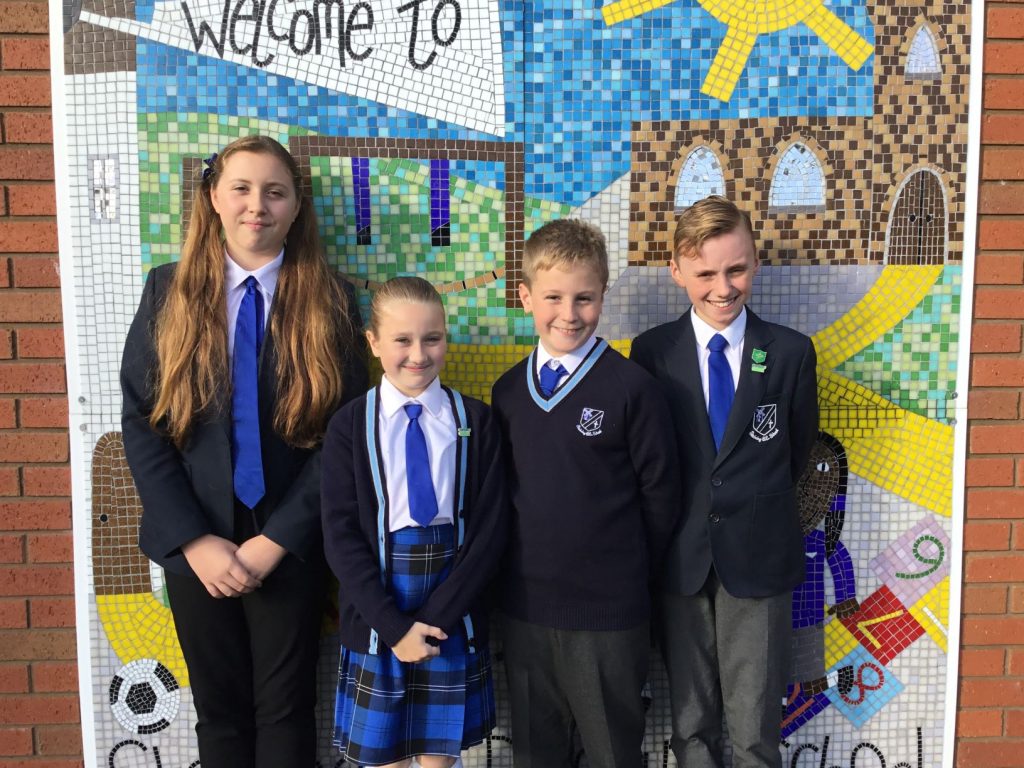 Learn to Wonder
Grow in Wisdom
Shine like Stars
Our Ethos Group comprises representatives from Upper Key
Stage 2. Our team support the school's Governing Body,
Senior Leadership Team, RE Subject Leader, teachers and all
other members of school staff to find ways of improving R.E
and Worship across the whole school, as well as supporting our
school in developing our Christian distinctiveness. They work to
promote our school vision and values and help to develop
spirituality within school. The ethos group are the voice of the
pupils for worship time at Staining School.
RE Pupil Conference
Our two Year 5 representatives attended the Blackburn Diocese's 14th Annual Pupils RE Conference at Ewood Park in November. This year's theme was 'The Christmas Promise'. The children worked with members of a Worship Team from another school throughout the day and came back to school to share their leaning from the conference with our school's RE Subject Leader and Associate Headteacher.
2019 Ethos Group
This year we have launched an Ethos Group in school. Here are our representatives from Years 5 and 6. They will be working with our SLT, RE Lead, Governors and teachers to help find ways to improve RE and Worship across the whole school and will regularly plan and lead Worships to our KS1 and KS2 pupils.
Well done to our 4 representatives on their appointment to our 2019 Ethos Group!